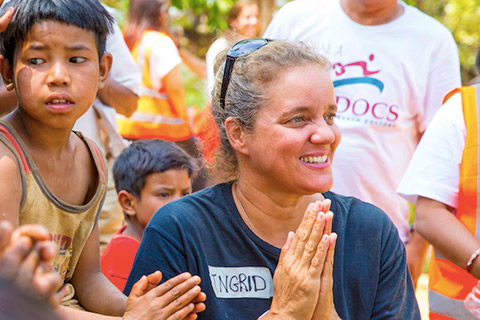 Hailing from Quebec, Canada, Ingrid has practiced homeopathic medicine around the world for 2 decades.
In addition to her practice in Quebec, she also treats patients remotely in Vietnam, Africa, Chile, Haiti, Guadeloupe, Argentina, and several US locations.
She's led conferences for corporate clients that include Cirque du Soleil among others.
Ingrid has worked in disaster conditions after earthquakes in both Haiti and Nepal. She has published more than 100 articles about homeopathy in french journals and elsewhere, and has appeared on radio and television. She is a member of Syndicat Professionnel des Homéopathes du Québec.