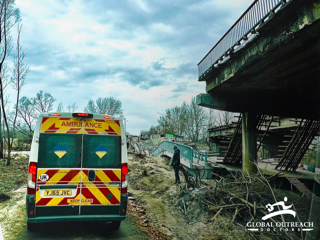 A Utah man is helping an organization establish a much-needed service in the hardest hit areas of Ukraine, keeping civilians and soldiers connected to medical care.
Jim Hickman left home in Salt Lake City and headed to Poland after the war broke out, spending two weeks on the border then diving deep inside the war-torn country.
He's focused on setting up an ambulance service as a volunteer program coordinator for the small, New Mexico-based NGO Global Outreach Doctors.
Read more and see the video at ksltv.com.
Photo © Jordan Campbell for GlobalOutreachDoctors.org